Since the start, patterns in Repper have always been based on bitmap images.
The great plus about bitmap is that can handle any imagery: photos, illustrations, textures, fine artwork—you name it. That means whatever image you want to create a pattern from, Repper could do it.
The downside is any bitmap image, no matter how large, is made of pixels. When you want to turn a small part of the image into a pattern, you may find yourself noticing those pesky pixels getting too big for your liking. One option is to create even larger source images. But soon there will be another option...
Our #1 feature request: vector support
We know many people love designing patterns in vector. That said, supporting vector is a lot more complicated than bitmap. It may look like just another file format, but under the surface there is a lot to handle with vector.
Alexander has been rewriting large parts of the app to make this happen, and all the mathematics involved made him look a lot like this sometimes:
Where we are now
We've now reached the stage where we can do the full cycle:
vector in → make pattern → vector out
We are currently testing all this new vector functionality in a prototype, a stripped-down version of Repper: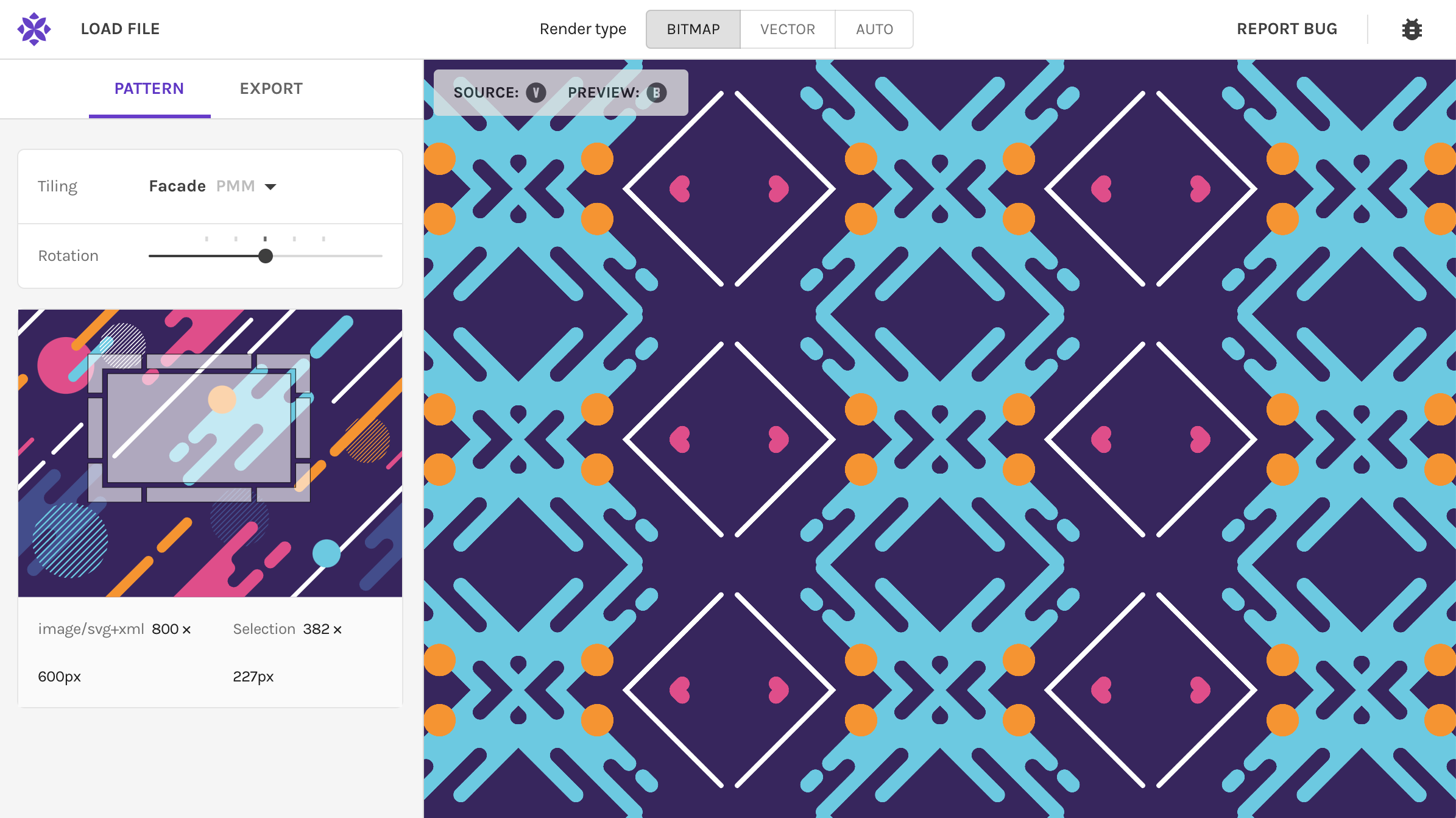 I call it a prototype because it's not ready for production yet. There is still more work and testing to do before we can take it public.
Does that mean you cannot try it yet? Not quite! We have a user panel that gets access to development versions, can put the app to the test and help us find issues.
If you would also like early access, sign up to the panel.
When will it be released?
We cannot give you a date yet: it will be released when it's ready for production use. What I can say is that we're past the biggest hurdles, and the end is in sight ⛅️
Who can use it once released?
Vector support will be a Pro feature, so it will be available to all members with a Pro plan.
Make beautiful geometric patterns with Repper
Instant results · 14 days free access · No strings attached
Create your own pattern