Tell us a bit about yourself.
I'm a German expat living 20 years in Australia, together with my partner, 2 kids, and dog. I live in the outback of NSW in a place called Lightning Ridge, the Home of the Black Opal. I am a surface pattern designer and vector artist.
How did you get into your creative profession?
Before I had kids I wouldn't have thought of myself as a creative person. When my son was born, I started using cloth nappies and knitting him some pants to go with them. I discovered how to dye yarn myself and became an indie yarn dyer, selling colorful yarn (Instagram) for many years.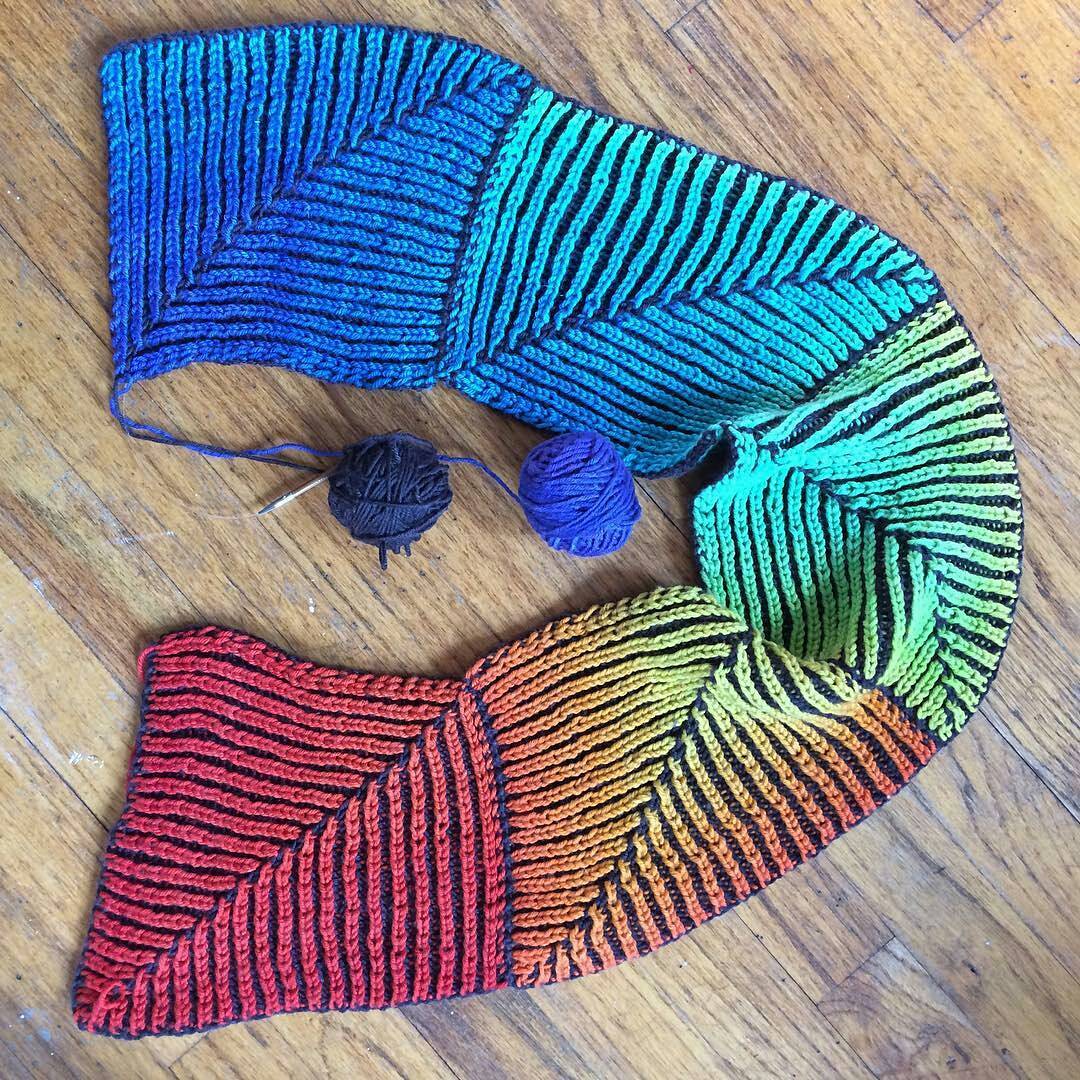 When the market became too saturated, I wanted to learn new skills and I enrolled in a one year graphic design course. First I was scared my drawing skills were not good enough, but I thoroughly enjoyed this introductory course.
What sparked your interest in pattern design?
I was always intrigued by paisley patterns since I was a teenager, so I taught myself to create them as part of a course on Adobe Illustrator. I joined Skillshare and took classes to improve my skills in Illustrator and got acquainted with Surface Pattern Designers like Elizabeth Olwen and Helen Bradley. During the course we were asked what we wanted to do with our graphic design skills. After several courses I knew I wanted to be a Surface Pattern Designer rather than designing logos and business cards!
In 2018 I took another course to streamline my pattern designing process, increased my output and joined several micro stock agencies. I was thrilled when I got my first downloads on Shutterstock, and especially that you can earn money while you sleep.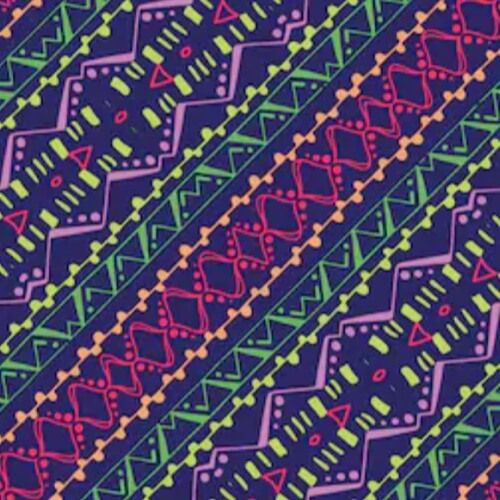 Can you show us some more of your work?
Definitely! In the first two years I concentrated on uploading many patterns to micro stock agencies websites, but I also joined print-on-demand websites like Redbubble: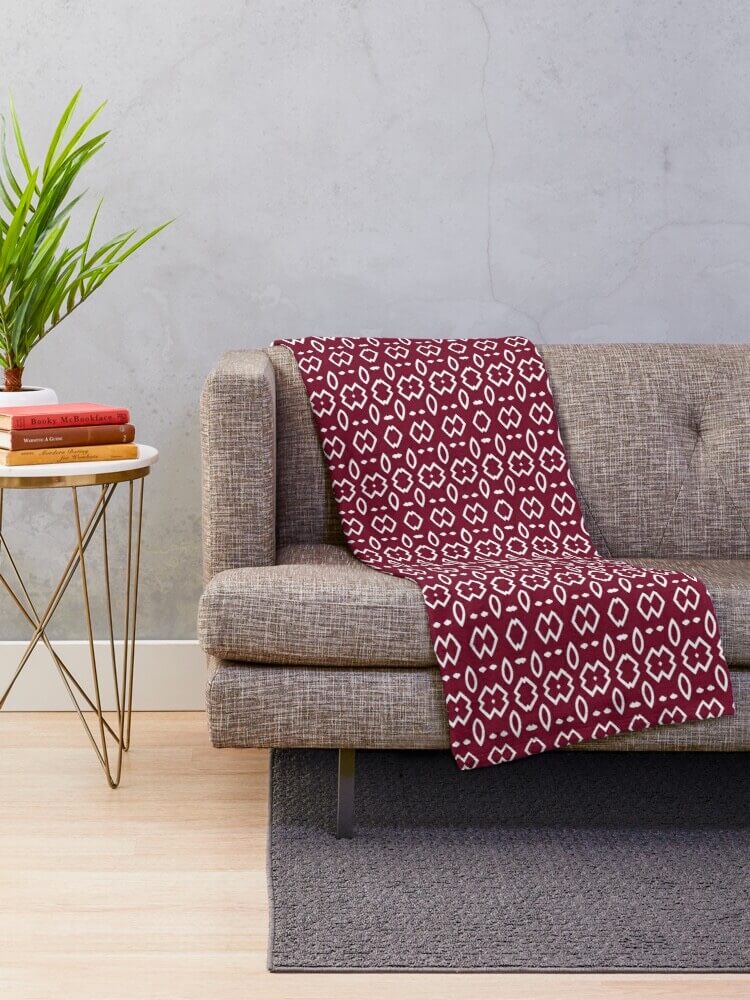 I have also created a range of scarves that are inspired by my earlier work as yarn dyer. I sell in my Vida shop: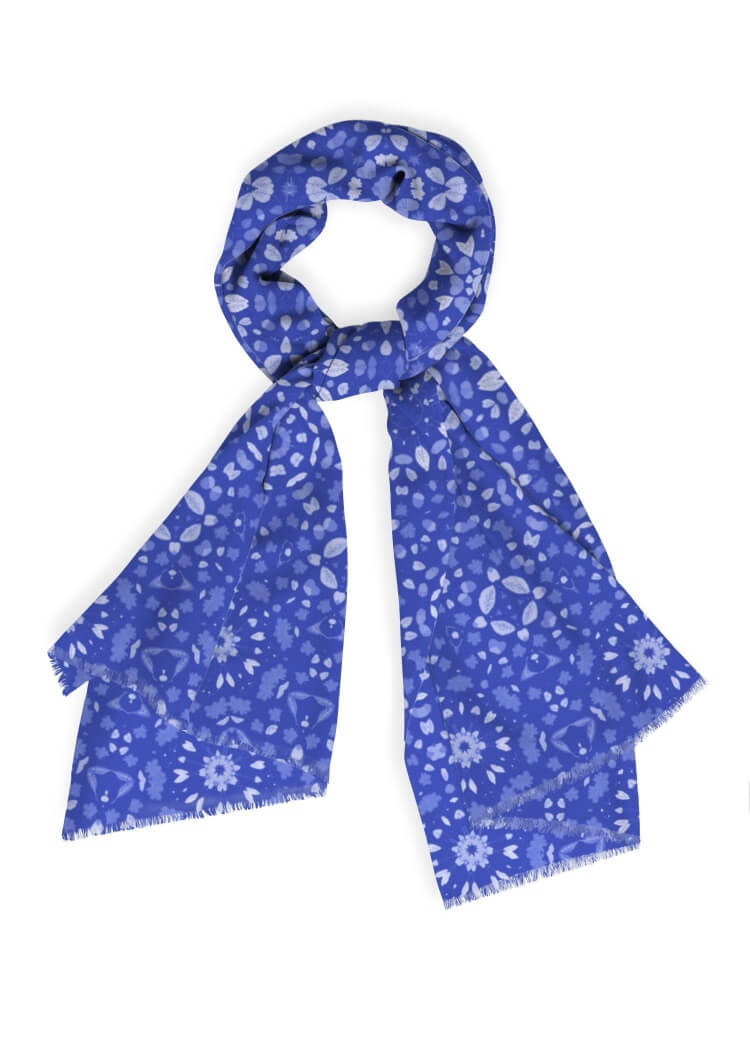 Which surface pattern designers do you admire?
I love the colourful, quirky patterns of PenguinHouse and Caja_designs, but they are so many amazing talented people in surface pattern design, each with their own unique style!
I also like that lots of them are willing to share their knowledge in Youtube tutorials and Skillshare classes. It is very nice community to be part of as everyone share their knowledge and experience.
How did you get started with Repper?
I joined a Facebook group for Pattern Creatives and somebody mentioned Repper in a post. I have always been on the lookout for pattern software with kaleidoscope effects, so I became intrigued and wanted to find out more.
I started a Repper trial and tried some photos from Unsplash through Repper's in-built image search. I was hooked!
I started using patterns I had made in the previous two years, first making new patterns in Repper and then converting them to vector files to upload to microstock sites.
Repper is good whether you want to use your own motifs or try out totally new designs.
What's your favorite feature in Repper?
Oh there are so many great features in Repper!
My favourites would be:
Being able to immediately see my pattern with different tilings and effects applied, and the many variations as snapshots.
The effects you can apply are great, especially the metamorphosis effect is so special and unique. I use this one a lot for my current scarfs designs.
What's your number one tip for someone new to Repper?
Have an open mind regarding the patterns you want to develop and try out new things. Repper is good whether you want to use your own motifs or try out totally new designs. The sky is the limit!
Anything else you'd like to share?
Yes, be warned! ;-)
Designing patterns in Repper in very addictive: once you start you can't stop! It is also good when you have a creative block and you don't quite know what to design. Just take a photo or pattern, keep trying and playing and you will create something unique and beautiful. It will definitely keep the creative juices flowing!
Thanks for creating such great app, Wouter and Alexander! I can't wait to see how Repper will evolve in the future.
You can follow Cordula's Check Designz on Instagram, Twitter and Facebook. See more of her work on Redbubble and Vida.
Make beautiful geometric patterns with Repper
Instant results · 14 days free access · No strings attached
Create your own pattern