Did you know that Repper can be used not only with pre-made designs but also with patterns you've created yourself or downloaded from other sources? You can see this YouTube video or continue reading to consume this content as a blog post.
In this blog post, we will walk you through the process of making your seamless pattern repeat in Repper and explore the exciting possibilities it offers. Let's get started!
How to Make Your Seamless Pattern Repeat in Repper:
Loading and Setting up the Pattern: Begin by uploading your pattern image to Repper. Once uploaded, go to the pattern tab and select the "rectangular grid" tiling option from the seamed tilings. It's important to select the entire image to ensure a seamless repeat. Congratulations! Your pattern is now seamlessly repeating in Repper.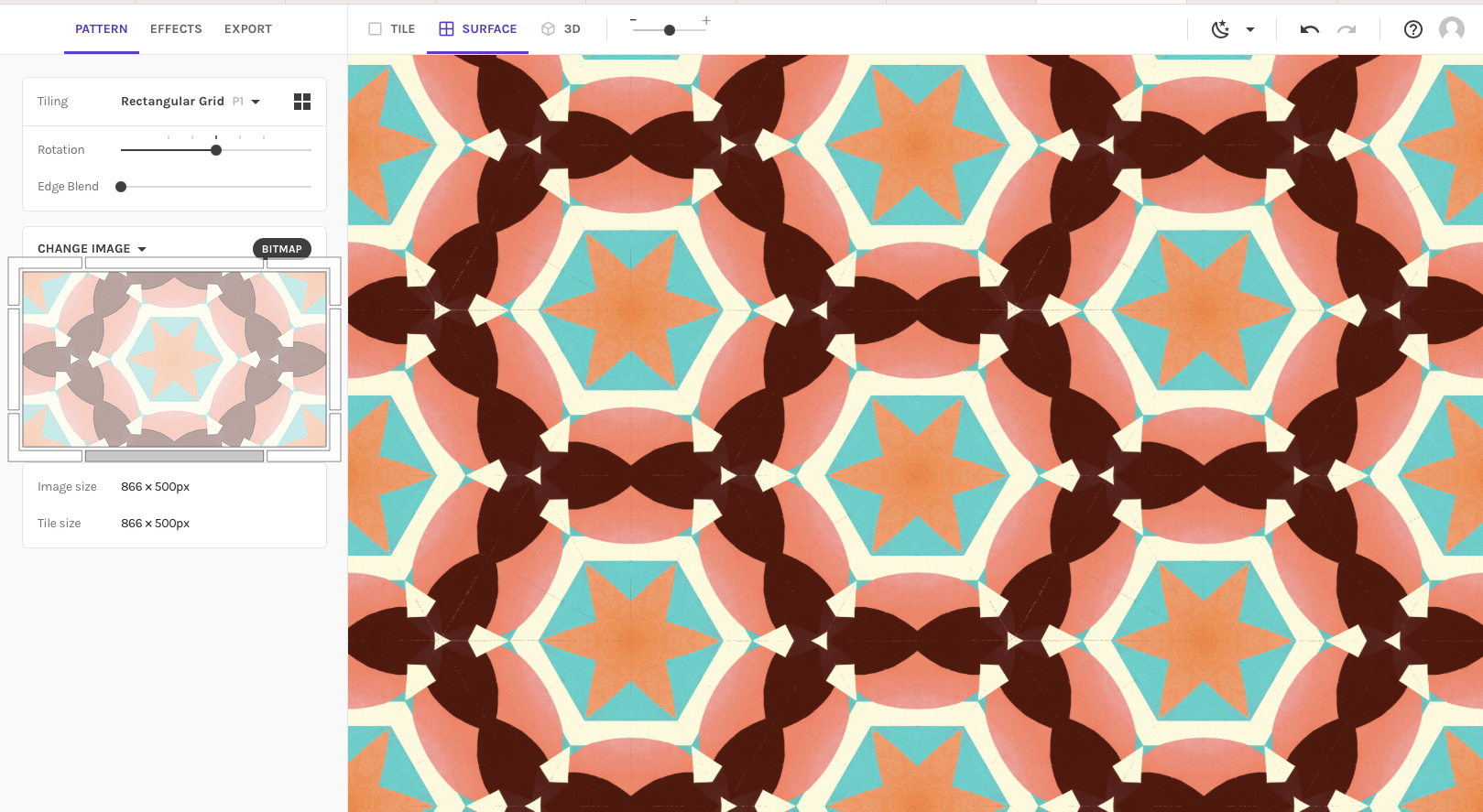 Tips for Seamless Results: If your pattern doesn't appear seamless, it's possible that your source image pattern wasn't designed as a single repeatable tile. In such cases, try exporting or downloading the pattern as a single tile before re-uploading it to Repper.
Exploring the Possibilities: Now that your pattern is repeating flawlessly, let's discover what you can do with it in Repper.
Viewing and Exporting your Pattern as a Surface: Select your entire pattern and switch to surface mode. Adjust the zoom level to control the number of repeats. For further customization, head to the export tab. The "Fit preview area" option fills the entire preview screen, while the custom option allows you to specify precise pixel dimensions and repetition counts. This feature is particularly useful when designing products that require specific image sizes.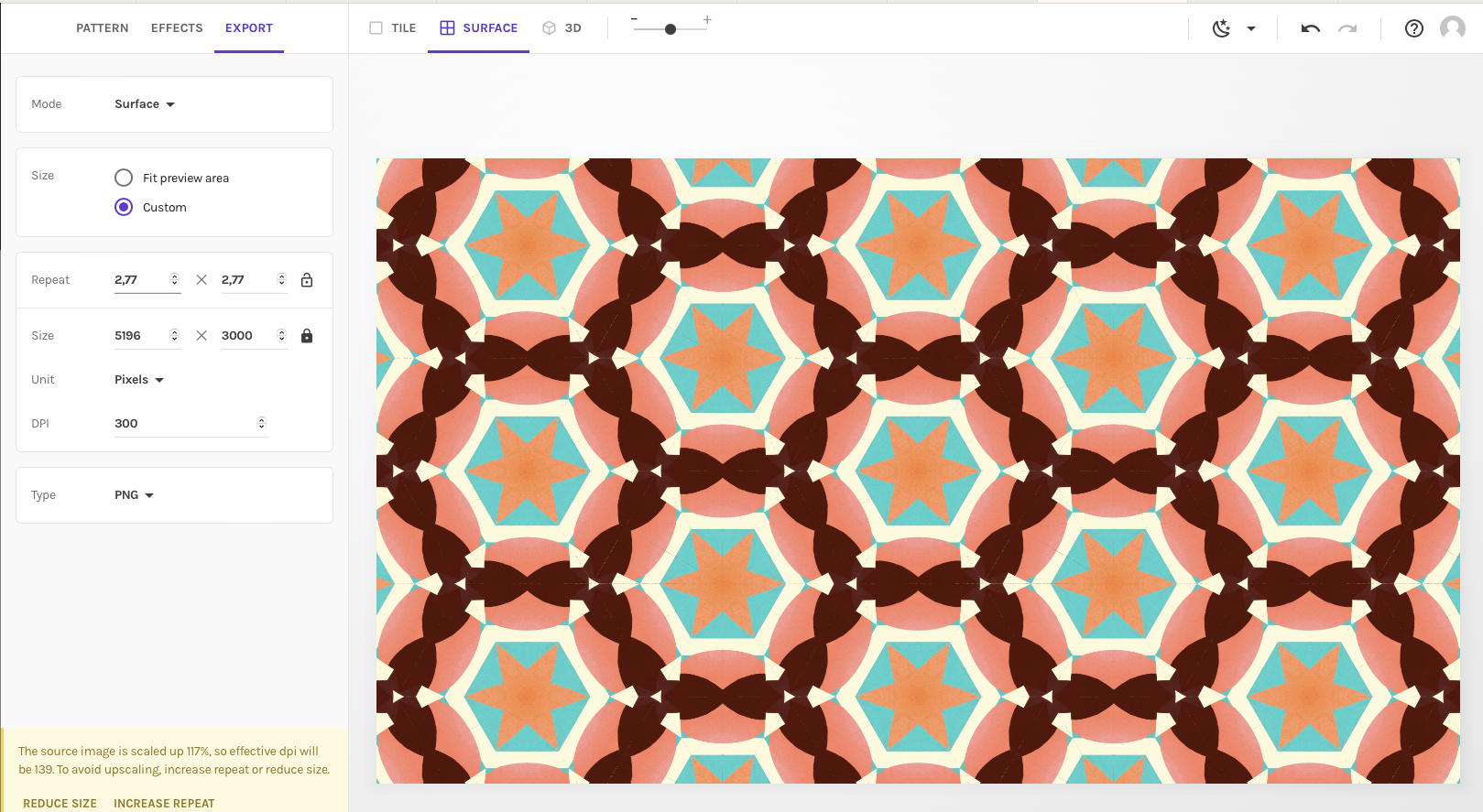 Previewing your Pattern on a Product: Experience your pattern in a whole new way by navigating to the 3D tab. Here, you can visualize your pattern on different product models. Adjust the zoom slider to control the number of repeats and even add rotation to the image for added visual interest.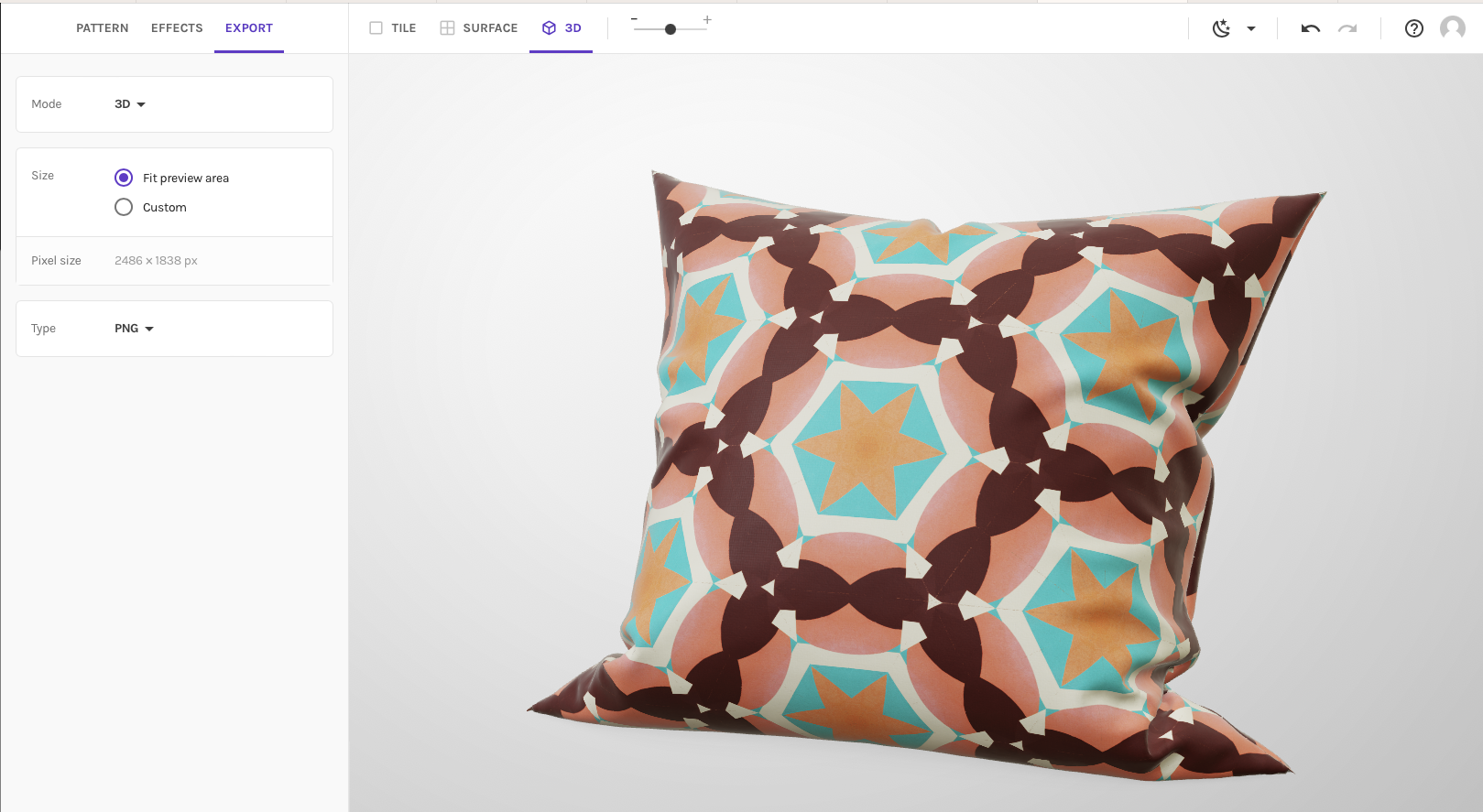 Creating Duotone Variations: Elevate your pattern's visual impact by applying duotone effects. Play around with different color combinations to transform the overall look of your pattern. For a more in-depth explanation of how the duotone feature works, we recommend watching our video "How to Make Duotone Patterns (PLUS: Monotone and Tritone)."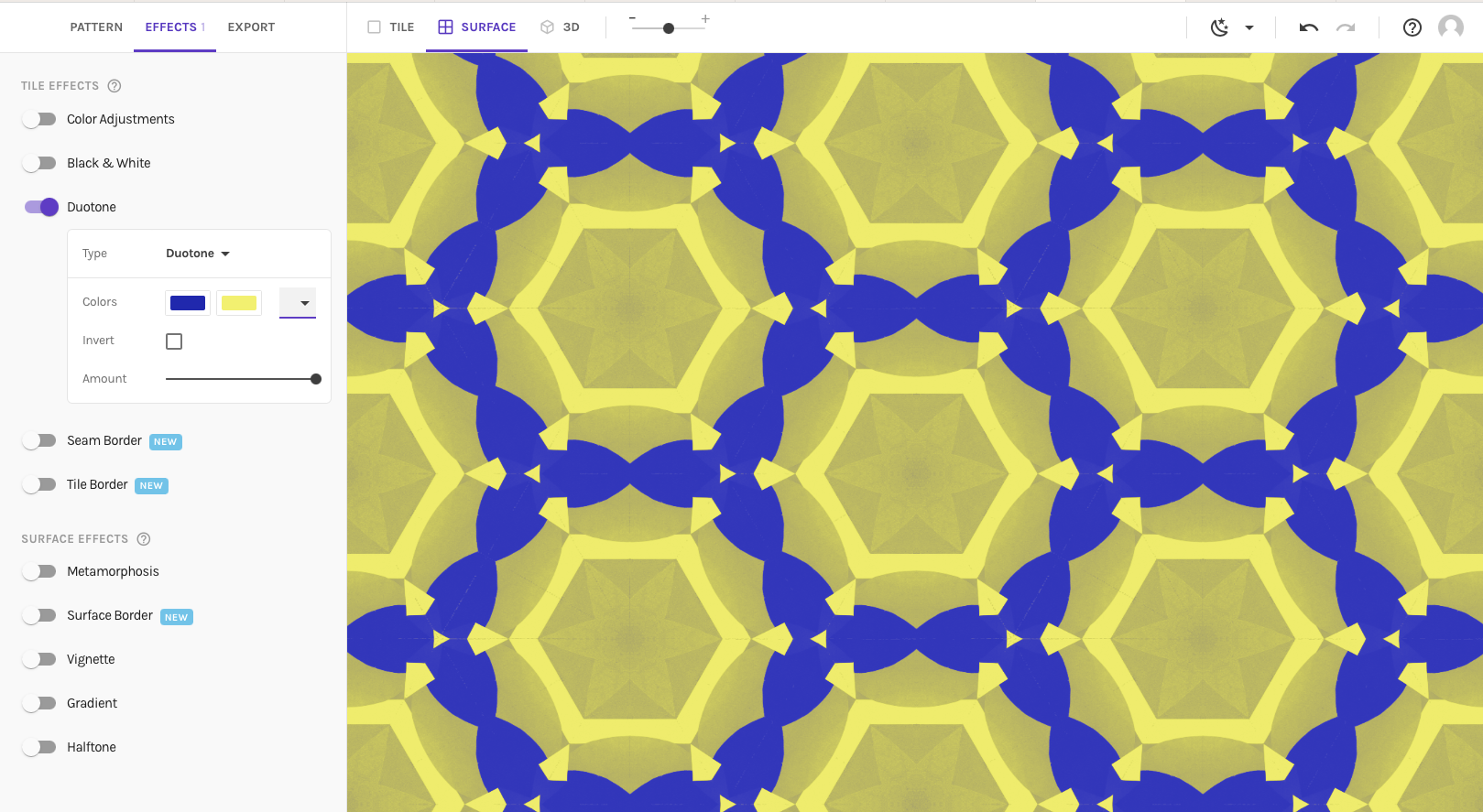 Conclusion: We hope this step-by-step guide has provided you with valuable insights into creating seamless patterns using Repper. Don't hesitate to try it yourself at Repper.app!
Make beautiful geometric patterns with Repper
Instant results · 14 days free access · No strings attached
Create your own pattern